How we can help the busy medico
SMART Business Solutions specialises in helping professionals in regulated industries make the most of their unique business model.
As a busy professional, the last thing you need to worry about is the business side of what you do. That's why SMART Business Solutions has accountants who specialise in medical practice accounting, dental accounting and bookkeeping consulting for medical practices.
You can trust that the tax and incorporation advice you receive is much more than a simple generic, one-size-fits-most approach.
We formed a strong investment philosophy as a practice to assist your wealth maximisation. We believe that your needs are unique because your business cycle is different to other professions. Your wealth grows in different patterns. Your work life is sui generis and your path to retirement is also unique.
You work hard and you are too busy to take care of your finances. Let SMART Business Solutions be there for you.
Ask us about the investment that can make you 100% return in your first year.
Ask us about income that you do not have to pay tax on for a number of years.
Ask us about the strategy to invest mitigating influences of market forces, giving you more control over your portfolio.
Ask us how to keep what you earn safe from unnecessary tax, litigation and other hostile forces. SMART Business Solutions is happy to talk to you about debt reduction, further investments using trusts structures, investment companies and self-managed superannuation funds to protect investment from your industry specific risk.
There are few ways we can help. Contact us to discuss our services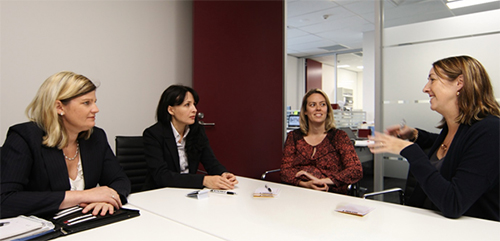 Why team with SMART Business Solutions?
Local specialist medical industry accounting and taxation expertise here in Mornington
Awarded for technical expertise – the most awarded accountants on the Mornington Peninsula
Experience: BIG 4 accounting firm experience in accounting, tax law and succession planning
Availability: easy and flexible means of communication with us. Early mornings, lunches and after hours appointments are available
Grow, thrive and plan for a luminous retirement with the most awarded accountants of the Peninsula.
Would you like to know more? Call us on 03 5911 7000 to arrange a complimentary consultation valued at $400.
Do you need?
Medical accounting software analysis and set up Mornington Peninsula & Frankston
Accounting and Business Advice for medical professionals Mornington Peninsula & Frankston
Better software solution for your medical practice, which saves you time and money
Xero training sessions Mornington Peninsula & Frankston for medical practices
Xero group training sessions Mornington Peninsula & Frankston for medical practices