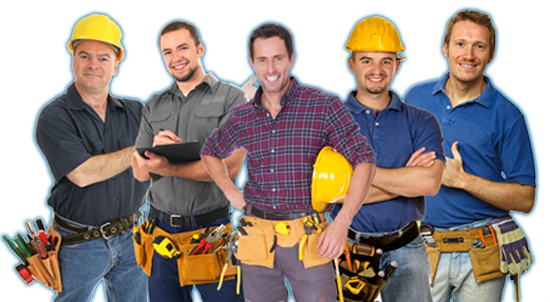 Do you want a tradies accountant who really understands the trades?
SMART Business Solutions act as accountants and financial planners for tradies on the Mornington Peninsula. As specialist advisors, our team has the technical expertise and practical experience in the construction industry. We appreciate the unique nature of the trades including the importance of quoting, job costing, scheduling, cash flow, progress payments, retention and variations, not to mention the usual business reporting requirements.
We know construction, we've built too!
We really understand the trades having undertaken residential and commercial development projects ourselves.
Do you want to learn about operating your business in a mobile environment and keep 4 steps ahead of your competition?
We are the tradies accountant who helps with:
Reduce paperwork and administration time
Quote, organise, invoice and receive payment, all while still on the road, therefore improving cashflow
Simplify BAS and reporting
Get more time with family and friends
Our team can assist you with




Good news! Whether your revenue is $100,000 or over $10 million, you've just found a great Tradies Accountant to help you grow your business, not just annual tax compliance.
We have teamed with many tradies with our services extending to many trades such as, in fact there probably isn't a trade we cannot assist.
So if you're a Plumber, Builder, Electrician, Carpenter, Mechanic, Arborists, Bathroom Renovator, Blinds - Repair & Installer, Bricklayer, Carpet Cleaner, Commercial Cleaner, Concreter, Domestic Cleaner, Electrical Appliance Repairer, Floor Sander, Fencer, Contractor, Gardener, Gas Fitter, Glazer, Handyman, Home Security installer, Interior Decorator, Kitchen Renovater, Landscape Gardener, Painter, Paving Contractor, Plasterer, Roof Tiler, Roofing Repairer, Rubbish Removalist, Swimming Pools builder, Tiler, Tree Lopper, Vinyl & Carpet Layer, Window Cleaner, Welders, we can help!
Do you need?
Tradies accounting and tax in Frankston & Mornington Peninsula
Tradesman tax accounting in Frankston & Mornington Peninsula tradies
Want to know tax deductions for tradies and tradesmen?
Accounting software for tradies
We are the tradies accountant for you!